Léon Moh-Cah is a French 2D animator and sketch artist, interested in the beauty of every day life. 
After 2 BAs in Paris studying graphic design and animation, she moved to London and entered the Animation Master of the Royal College of Art. 
Her practice, mixing digital and traditional techniques, uses daily observation and travels as 
a main source of inspiration. 
Her films have been screened at many festivals across the world, and won awards 
in France, China, Georgia, Spain and Italy. 
She worked for clients such as Ted-Ed, The School of Life, Arte, The Standard...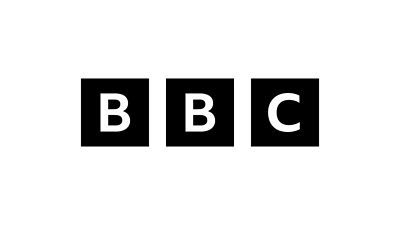 - Best animation film for Ni vu ni connu - Afragola International Film Festival of Architecture and Design 
-Jury Special Mention for Culture Broth - Tbilisi International Animation Festival
-Jury special prize for Ni vu ni connu- TOPU 

-Animation award - Global Design Graduate Show

-Audience prize for Ni vu ni connu - Animakom
-Best student film for Ni vu ni connu - Tofuzi

TEA TIME
Animasyros (Grece)
Thessaloniki Animation festival (Grece)
ANNY (New-York)
Animation Volda Festival (Volda, Norvège)
Retours du monde (Gap)
Carrefour de l'anim (Paris)
Festival national du film d'animation (Rennes)
Chilemonos (Chili)
LIFF (Pékin)
CULTURE BROTH
-British short film festival (Berlin)
-Bucheon animation film festival (Corée du Sud)
-Retour du monde (Gap)
-PIAFF (Paris)
-Festival of animation Berlin
-Animakom (Bilbao)
-AniMate (Australia)
-Fête de l'anim (Lille)
-International Competition Section of TIAF - Tbilisi International Animation Festival(Tbilisi, Georgia, from  26th to 29th December 2020) -> jury special mention
NI VU NI CONNU
-Manchester Animation festival (UK)
-Chaniartoon (Greece)
-Topu (China)  -> Jury special prize
LIAF (London)
Global Design Graduate Show -> Animation award
-TIFF - Tatsuno (Japan) 21-29 nov
-Animakom (Bilbao) (audience prize)
-Athis Mons
-Segovia
-Tofuzi, Georgia (best student film)
-British Shorts Film Festival in Berlin
-Beyond the vision - Afragola International Film Festival of Architecture and Design : BEST ANIMATION FILM
-Animax Skopje (macédoine)
-22 Cafe - Tokyo, Japan - 09/01/2023 - 31/01/2023